Ratko Vučetić, PhD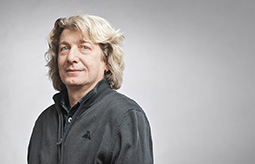 Senior Research Associate
P. +385 1 6112 050
E. rvucetic / ipu.hr
Biography
Graduated from the Faculty of Philosophy in Zagreb (Art History and Ethnology). In 2002 defended master's thesis "Spatial Structure of the Medieval Urban Settlements in Hrvatsko Zagorje Region (before the WW I)" at the faculty of Philosophy in Zagreb, and in 2005 the dissertation "Spatial Development of Royal Towns in Northwestern Croatia Before the End of the 18th Century" (adviser Porfessor Ivo Maroević).
Within the research programme of the Institute participates in projects Art Topography of Croatia and Architectural Heritage from 16th to 19th Century (headed by Katarina Horvat-Levaj).
Bibliography (selected)
Prostorni razvoj grada do 19. stoljeća, u: Kulturna baština Požege i Požeštine, Požega, 2004., 128-144.

Prilog problematici istraživanja gradskih naselja na primjeru Hrvatskog zagorja, u: Zbornik 1. kongresa hrvatskih povjesničara umjetnosti, IPU, Zagreb, 2004., 137-145.

Prostorni razvoj srednjovjekovnih kraljevskih gradova u Podravini, u: Podravina, časopis za multidisciplinarna istraživanja, 3, 2003., 22-34.

Prostorni razvoj srednjovjekovne Krapine, u: Radovi Instituta za povijest umjetnosti, br. 24, 2000., Zagreb, 7-22.